Our primary business focuses on:
Styrenic products, thermoplastic resins, polypropylene films, polystyrene and polypropylene sheets and plastic caps: we work to shape their future.
Innova operates two high technology plants in the Manaus Industrial Pole (Amazonas) and one in the Triunfo Petrochemical Pole (Rio Grande do Sul, south of Brazil)
Innova´s Plant I, in Manaus (Amazonas), manufactures bioriented polypropylene (BOPP) films, laminated polystyrene (PS) and polypropylene (PP) plastic reels as well as closure caps for mineral waters, juices and soft drinks.
Unit II, in Triunfo (Rio Grande do Sul) is the only petrochemical in the country to integrate, in the same plant, production of ethylbenzene (EB), styrene monomer (SM), toluene, general purpose (GPPS) and high impact (HIPS) polystyrenes, as well as expandable polystyrene (EPS). it also houses the Styrenics Technology Center (STC), national reference in patents. The state-of-the art laboratories can reproduce the same conditions uses by Innova´s clients.
Unit IV, in Manaus (Amazonas), is the first petrochemical of the northern Brazil, producing general purpose (GPPS) and high impact (HIPS) polystyrenes in various grades.
Headquarters (commercial, financial and administrative areas) are situated in Alphaville, Barueri (São Paulo).
Innova produces key items in the plastic chain with state-of-the-art human and technological resources.
Keep the leadership in our businesses, creating strong links with customers and employees, reliability, sustainability regarding the environment and generating expected return for shareholders.
Knowing how to listen, to develop and deliver: there will be always a clear need to meet.
A leading Company presents solutions.
Commitment and flawless reputation;
Capacity to adapt;
Full focus on customer's demands.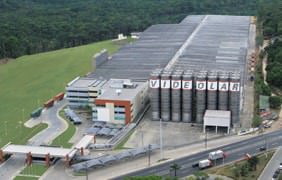 PLANT I, MANAUS (AM)
Av. Torquato Tapajós, 5555 – Tarumã
69041-025 Manaus AM
Phone.: +55 (92) 3878-9000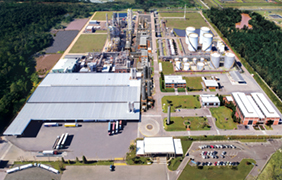 PLANT II, TRIUNFO (RS)
BR 386, Km 419, P. Petroq. do Sul
95853-000  Triunfo  RS
Phone.: +55 (51) 3457-5800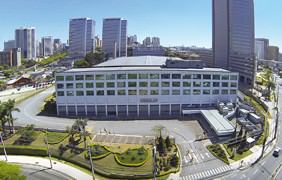 HEADQUARTERS, SALES AND ADMINISTRATION, BARUERI (SP)
Av. Tamboré, 25 – Alphaville
06460-000 Barueri SP
Phone.: +55 (11) 4197-7000
PLANT IV, MANAUS (AM)
Av. Abiurana, 1616 – Distrito Industrial
69075-010 Manaus AM
Phone.: +55 (92) 2101-7800
Innova brings in its corporate conscience the vital importance of working with ethics and strict compliance to laws and regulations.
We put it in proper practice, encouraging our colaborators on a daily basis, as a sense of the world.
Innova offers an independent reporting channel to receive and investigate reports and complaints from employees, clients and suppliers.
It operates externally, operated by a world-renowned company.
Our reporting channel was developed in observance to the Brazilian Anticorruption Law, 12.846/2013, specifically in the decree contemplating the best Compliance practices.
It grants protection to the complainant with anonymity and information safety.
Most of all, Videolar-Innova strongly believes that transparency generates welfare.
Your cooperation will be extremely valuable to the Company.
Reports and complaints can be made through the following channels:
canaldedenuncias@resguarda.com
Toll free: 1-800-921-2240